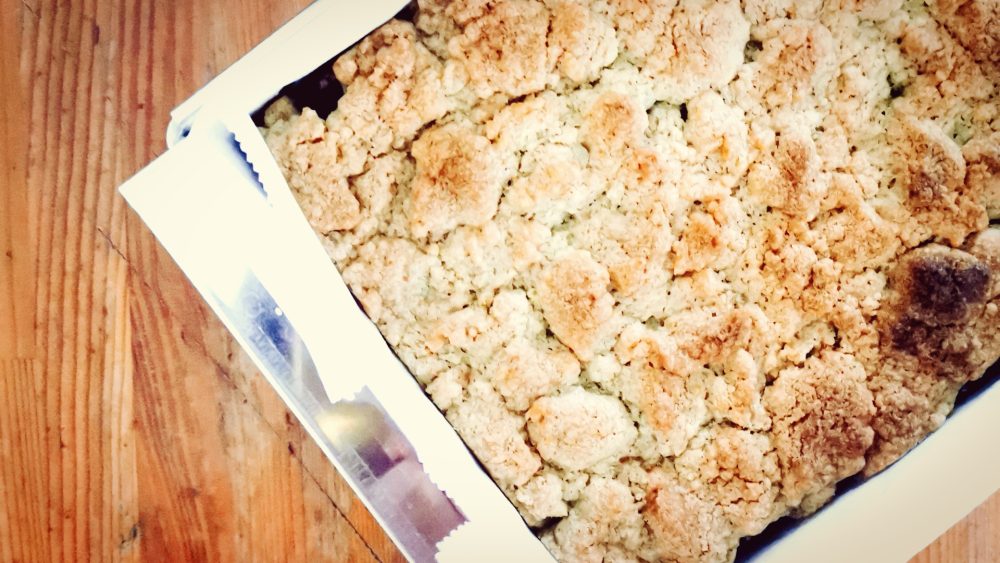 The other day, my friends visited my house, so I decided to make "Mohnkuchen"; a poppy seed cake. I adapted a recipe that I learned from a German friend a long time ago.
The cake consists of a slice of poppy seed paste with a crumble topping. Ground the poppy seeds in a spice mill until they became a paste, it brings out a unique aroma. I then put the paste in a pan and added sugar, water, cinnamon, and other ingredients, simmering it until it thickened. The resulting paste looks similar to Japanese azuki bean paste but tastes very different. Although I have never been to Germany, I felt a nostalgic connection to the cake. I prepared the base and crumble, assembled everything, and placed it in the oven. The sweet aroma of sugar and cinnamon filled the house, creating a comforting atmosphere.
Seeing, hearing, touching, tasting, and smelling; are the five senses through which we perceive and interact with the material world. However, when we encounter a work of art that deeply moves us, we experience something beyond these senses. My lifelong pursuit is to explore how much I can stimulate the senses beyond the traditional five, pushing the boundaries of artistic expression.
---
先日は友人達が家に遊びに来るので久しぶりにお菓子作りをしました。
『モーンクーヘン』。昔知り合いのドイツ人に教えてもらったレシピをアレンジ。
ドイツ語でモーンはケシの実、クーヘンはケーキという意味です。(余談だけどバームクーヘンはバーム(木)だから木のケーキ。)
ケシの実をミルですりつぶしてゴマペーストみたいにするのですが独特な香りがします。それに砂糖と水、シナモンなどを加えて煮詰めると餡子のようになりますが日本の和菓子とは違う異国の味がして、でも素朴さが知らない国なのに懐かしさを覚えます。ベースとクランブルを作り、全部合わせてオーブンに入れて砂糖とシナモンの甘い香りが家に漂い幸せな気分になりました。
見る、聞く、触る、味わう、嗅ぐ。この物質の世界ではこの五感を通して色んな情報を取り入れ、発信しますが感動する作品に会うとそれ以上の感動を感じます。五感から先の感覚をどれだけ刺激できるか、それが私のライフワークだったりします。